PRODUCE BY

KAZUNORI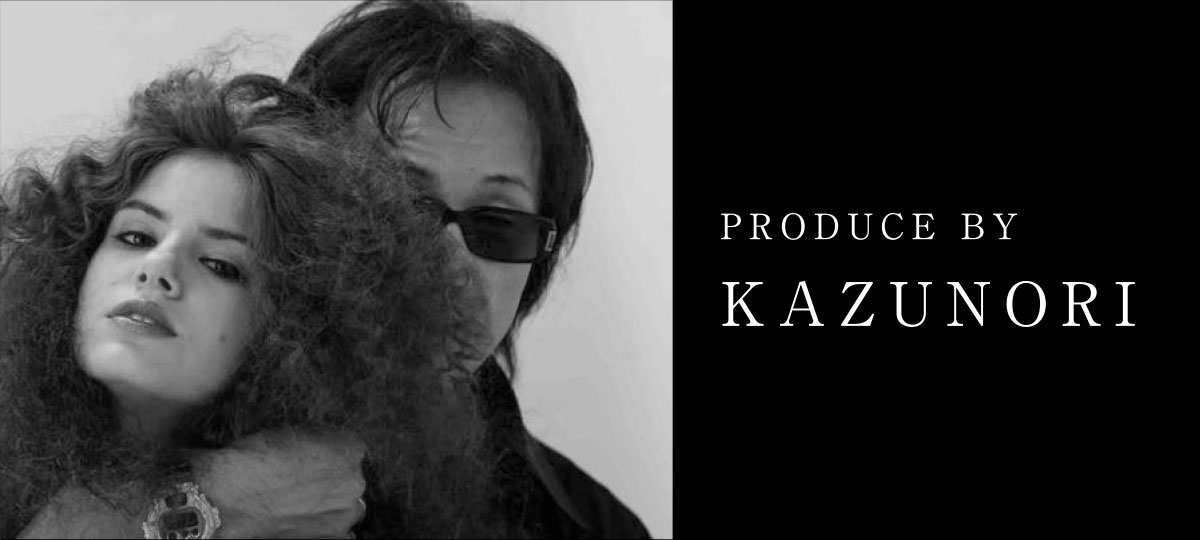 A place where you can meet and experience the techniques of top stylist!!
We continue to offer cutting edge techniques as on New York's 5th Avenue where top-level people gather from all over the world.
Produced by the Japanese stylist "Kazunori" who continues to make headlines with celebrities and magazines such as the fashion magazine ELLE, etc.
トップスタイリストの研ぎ澄まされた感性と
テクニックに出逢える場所philos
世界中からトップレベルのアーティストが集うNYの中心5番街で最先端モードを発信
セレブやファッション誌ELLE等の雑誌でモードを今尚、発信し続けている日本人トップスタイリストkazunoriがプロデュース。
KAZUNORI

Salon Director / Hair And Make Up Artist

Moved to USA when he was 23.
In 1995, he joined Warren-Tricomi, one of the most prestigious hair salons in NYC, where he quickly became a top stylist. Around the same time, he also started his career with one of the well-known hair artist agencies. After being with Warren-Tricomi for 13 years, he now mainly pursues and creates "his style" for magazines, campaigns, shows and so on as a freelance hairstylist.
Cool, sexy and edgy. The style he can provide is addictive.

[Published]
Vogue · Harper's BAZAAR · ELLE · W Magazine · DAZED · Cosmopolitan · Marie Claire etc..
[Celebrities]
Melania Trump · Paris Whitney Hilton · Sting · Jordin Brianna Sparks · Chris Brown · Tominaga Ai, etc..
[Advertised]
Bloomingdale's (department store) · Saks Fifth Avenue (department store) · Calvin Klein · Estee Lauder, etc..
[Movie]
Film "SEX AND THE CITY" appeared as a hair makeup character

KAZUNORI

サロンディレクター / トップスタイリスト

Cool&Sexyなスタイルを得意とし、徹底したベーシックフォルムコントロール+エッジの効いたカットスキルが人気。
1995 年からニューヨークのトップサロン「WARREN TRICOMI SALON」にトップスタイリストして13年在籍。
現在はフリーランスとして撮影・show等でNYで活躍。

【主な媒体】
Vogue・Harper's BAZAAR・ELLE・W Magazine・DAZED・Cosmopolitan・marie claire…etc
【芸能人】
Melania Trump・Paris Whitney Hilton・Sting・Jordin Brianna Sparks・Chris Brown・富永愛…etc
【広告】
Bloomingdale's(百貨店)・Saks Fifth Avenue(百貨店)・CalvinKlein・EsteeLauder…etc
【その他】
映画『SEX AND THE CITY』ヘアメイク役で出演

24HR ONLINE BOOKINGRESERVATION ▶

24HR ONLINE BOOKING予約はこちら ▶